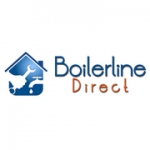 Profile
Welcome
Boilerline Direct are the North East's local boiler and central heating specialists. The people at Boilerline have over 10 years experience installing, servicing and repairing boilers in Newcastle and across our region. From our Gas safe engineers to our first class after care, if you need Boiler work Boilerline is a name you can trust.
About Us
At a Boiler Line Direct a Limited we are a local team of highly qualified heating and plumbing engineers who specialise in repair and installations of domestic central heating systems, our team focus is strongly driven by our customers. As a company we have 25 years experience throughout the gas industry and like to leave no stone unearthed in the modern market and future products to keep us ahead of other competitors, we strive to stay competitive with our pricing structure while always trying to offer our North East customers value for money.
Our Services
All our engineers are Gas Safe approved to provide the ultimate piece of mind. You really cant have unqualified and unapproved fitters working on your gas appliances, not only is it highly dangerous and unethical. Its also breaking the law. A gas safe engineer like ours, has rigorously tested and hold all the accreditations required in the UK to carry out safe work on your boiler and appliances.
Examples Of Work We Carry Out
Gas.
Combi gas analysis.
Cookers.
Gas fires.
Gas boilers -70kw.
Range cookers.
Unventilated cylinders.
Gas water heaters.
If your boiler or central heating is playing up, then be sure to give us a call 0191 2543002. Whether its a new boiler or a quick repair. Our team will be happy to help.
Add rich content via our editing tools
Remove ads from your listing
Appear more prominently in search results